NEWS!
August 10th, 2017
This week, high school senior AnnE Ford began to study the Leigh Stevens' approach to a 4-mallet grip for keyboard instruments.
Anne practices her "Double Vertical" stroke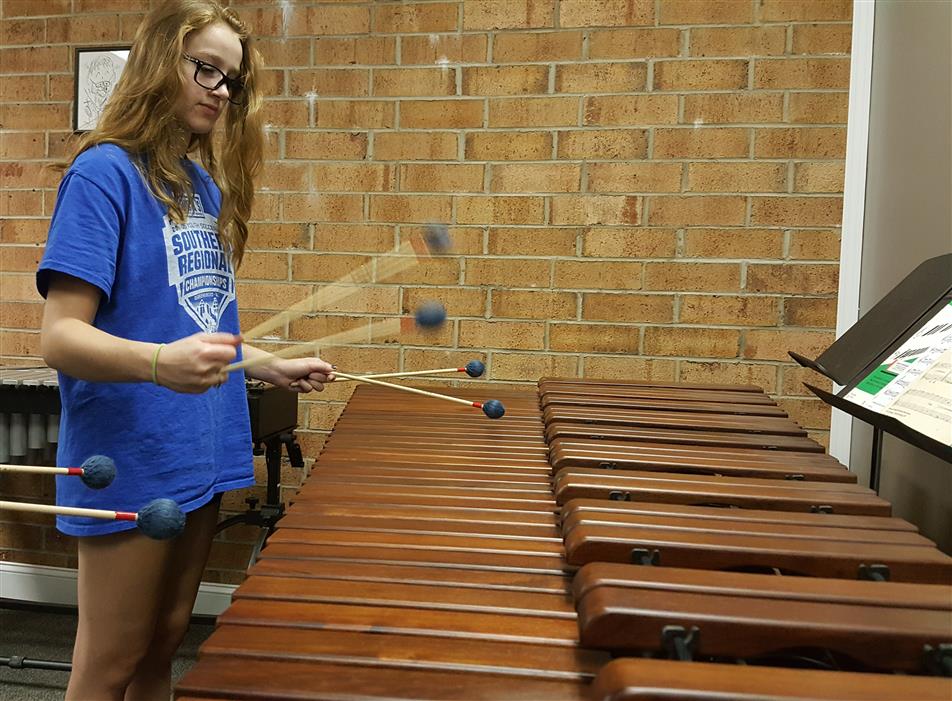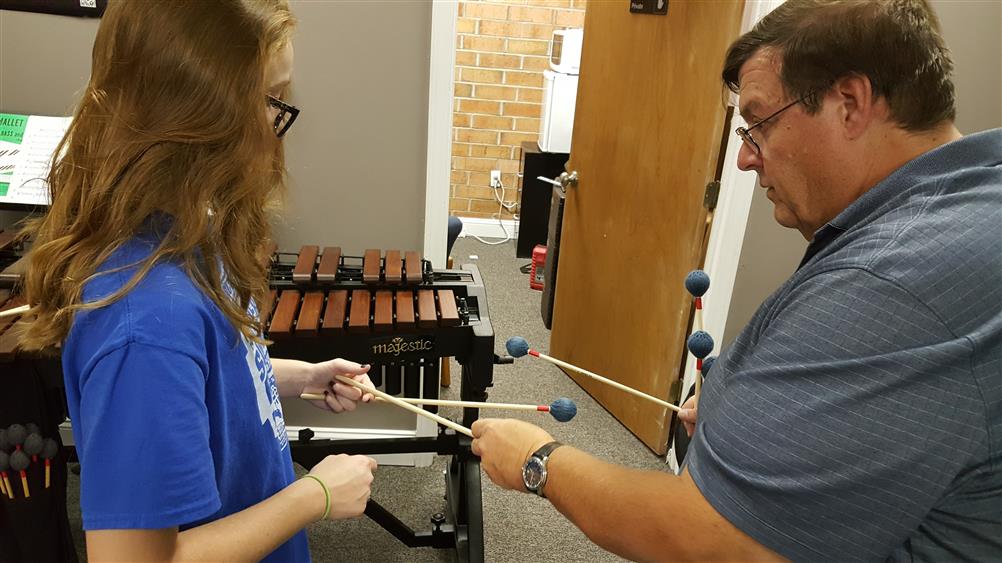 Keith describes the correct finger placement
to achieve the proper mallet angles.
---
July 21st, 2017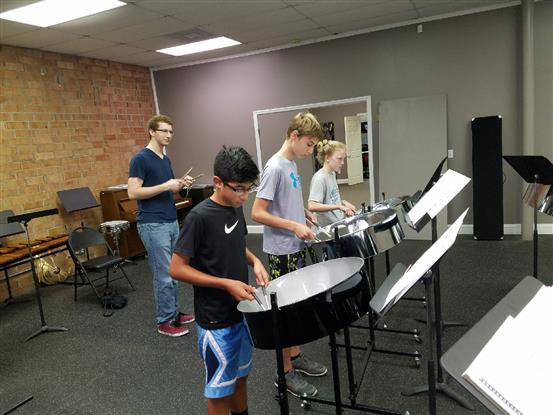 Our first Summer Steel Pan Camp was a big success! Campers Kaden, Victoria, and Aiden spent a week of afternoons learning to how to approach the the steel pan and learning about playing in the Calypso style!