The Triad Panhandlers are steel drum ensembles for all ages, under the direction of Brent Mazan! Participants have the opportunity to play steel pans in a group setting, while learning about the tradition of the instrument and influence of Calypso music.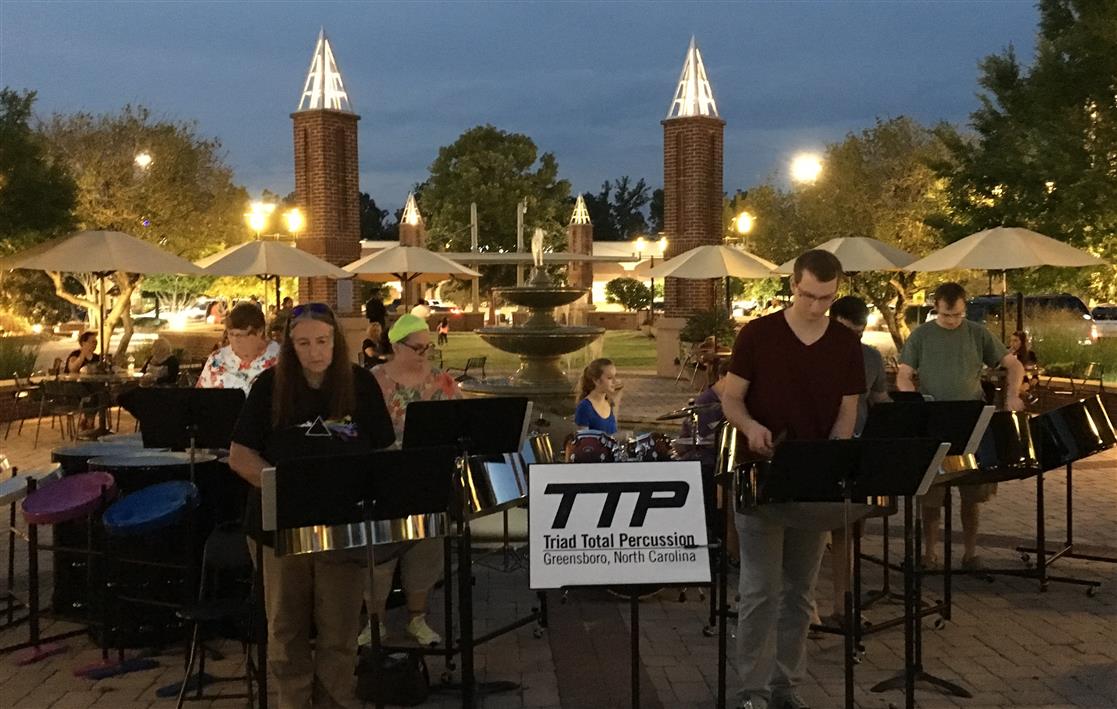 The Steel Drum (Steel Pan) family was developed in the island nation of Trinidad and Tobago, largely in conjunction with Carnival, an annual nationwide festival during the days preceding Ash Wednesday. Many steel drum bands in Trinidad and Tobago consist of the people from a specific neighborhood, integrating the music with the culture. We are seeking to do the same thing in Greensboro by forming steel drum bands within schools, neighborhoods, churches, businesses, and anywhere that your friends are!
The Triad Panhandler Steel Bands have the opportunity to perform at the Triad Total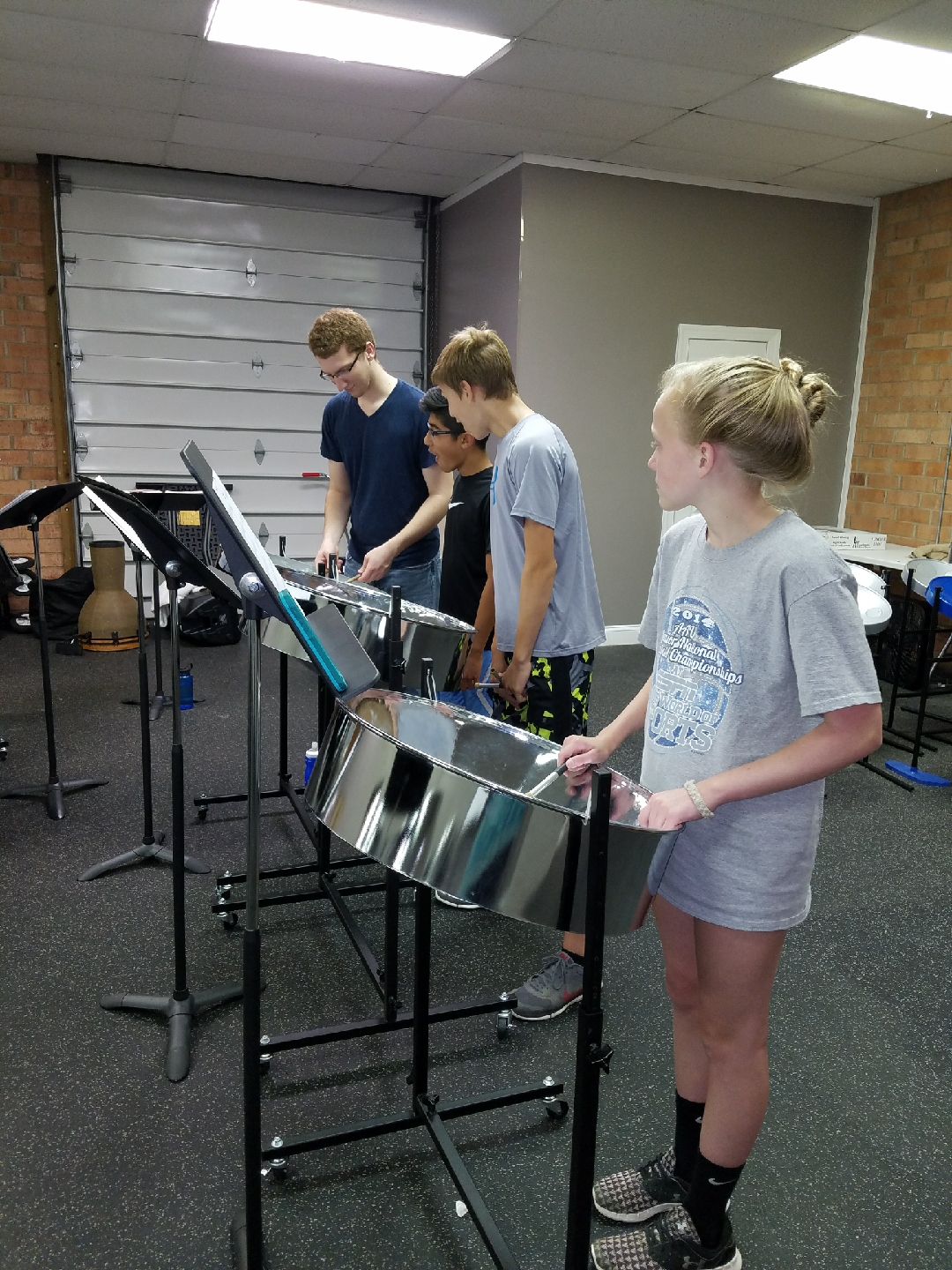 Percussion concerts in the Spring and Fall, as well as at various community events throughout the year! If you have an event that needs music, we (or you and your friends) can provide it!
****Ask about discounts for multiple family member and friends!
call 336-543-6265 or 913-522-4629 to sign up or for more information!
Brent demonstrates pan
techniques at the 2017
Summer steel drum camp.