Originally established in the Kansas City area, the Keith Larson Percussion Studio LLC has offered a wide variety of programs, lessons, classes, and ensembles in the percussive arts for decades. The studio has produced many professional musicians, and many more who pursue music as a hobby, and has sought to give each individual the resources to succeed AND have fun. The studio is now located in Greensboro, North Carolina, and continues to offer programs which strive to make music approachable and fun for everyone.
---
The Keith Larson Percussion Studio is home to many quality percussion instruments which are made available to students through private lessons and programs with Triad Total Percussion. The studio is home to Sabian Cymbals, Vic Firth Sticks and Mallets, Grover Accessories, Mapex/Majestic Drums and Keyboards, and more! This, in conjunction with D'Addario's sponsorship of Triad Total Percussion, provides an excellent facility for learning, rehearsing, and practicing!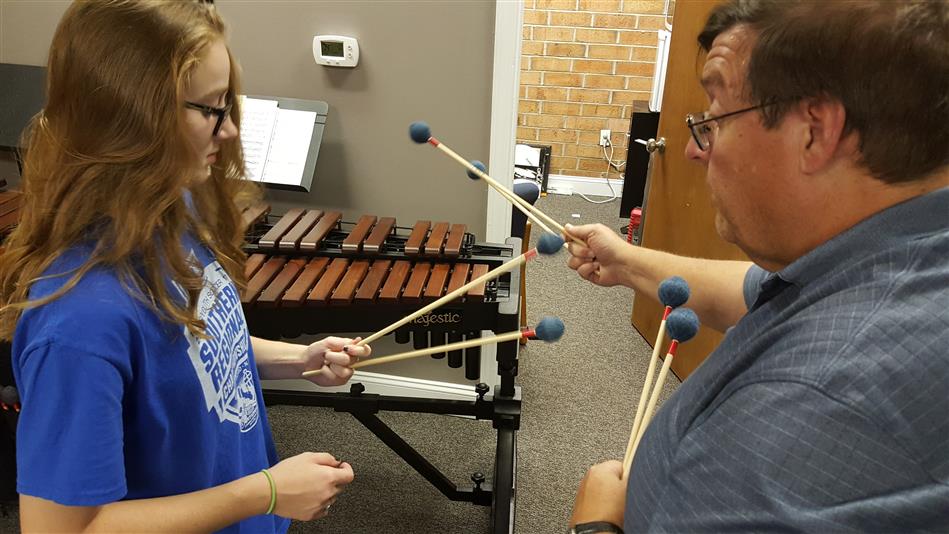 Pictured to the right: Keith describes the fundamentals of a 4 mallet grip for keyboard instruments.
Below: Keith talks about using the snare drum as a means of developing musical intuition, and how to transfer this to other aspects of percussion.